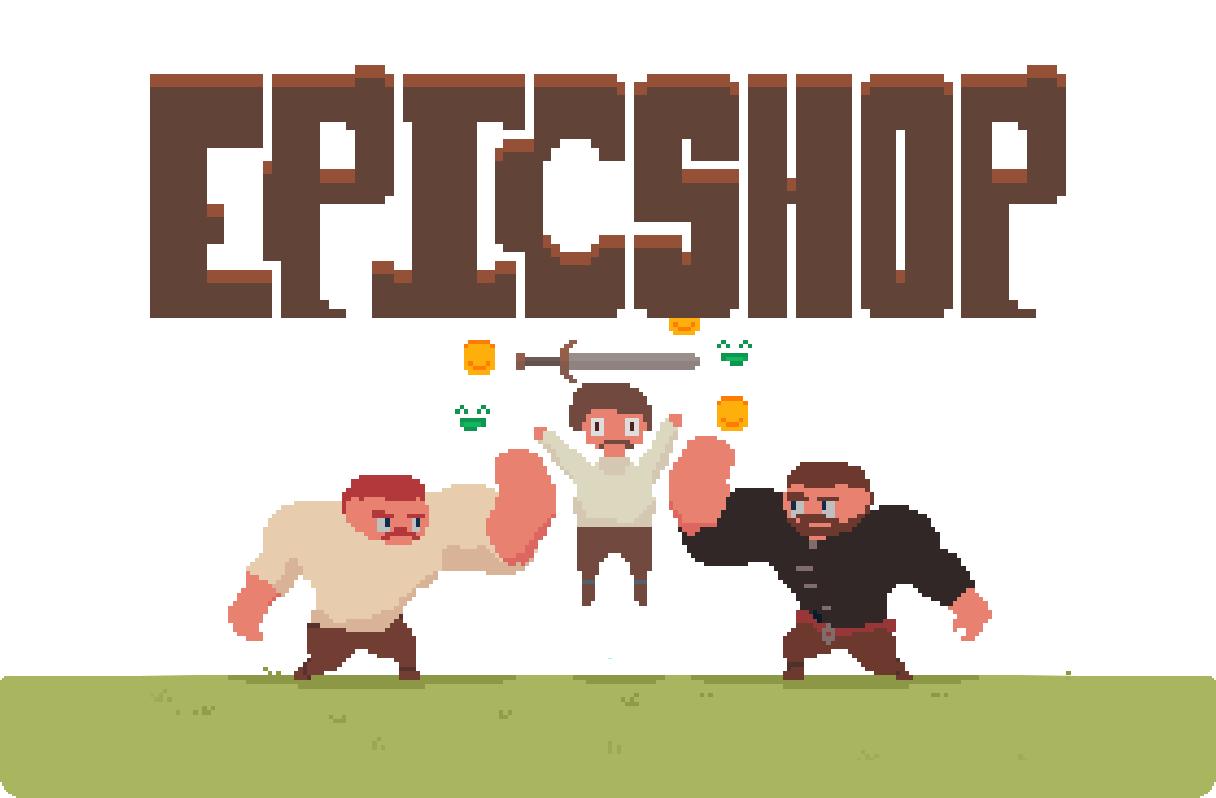 EpicShop
Making Progress - EpicShop 1.8 Devlog
---
Read the full patch notes here
Greetings shopkeepers!
It has been a while, but the new update - our biggest to date - is finally here! We are happy to share it with you, and we hope you will enjoy it.
Progressive changes
Our previously teased progression feature has been implemented. This update makes sure new shopkeepers are gently introduced to the game and it's mechanics, and helps keeping the game feeling fresh and rewarding. It means that players now have something to look forward to during a day, and your work in previous days will influence new days through the upgrades that you can now buy with your acquired gold.
Get crafty
The first upgrade you will buy is the brand new crafting station: The Workbench!
The workbench generally functions like the well-known Anvil, but you will be able to craft completely different items on it. The Workbench allows the crafting of items using Wood and Wool (did you notice that this is a new resource?), while the Anvil helps in crafting items with Metal in them.
We are adding recipes for new items to the Anvil, too, increasing the total amount of craftable items to over triple the original amount! With all recipes unlocked for both crafting stations, you will now be able to craft 10 different items as opposed to the original 3 - quite a substantial upgrade, if we say so ourselves.
Upgrade complete
The introduction of the progression system to the game marks a special milestone to us from the development team. This feature brings entirely new life to the world of EpicShop and allows for you, the players, to take firmer control of your own shopkeeping adventures.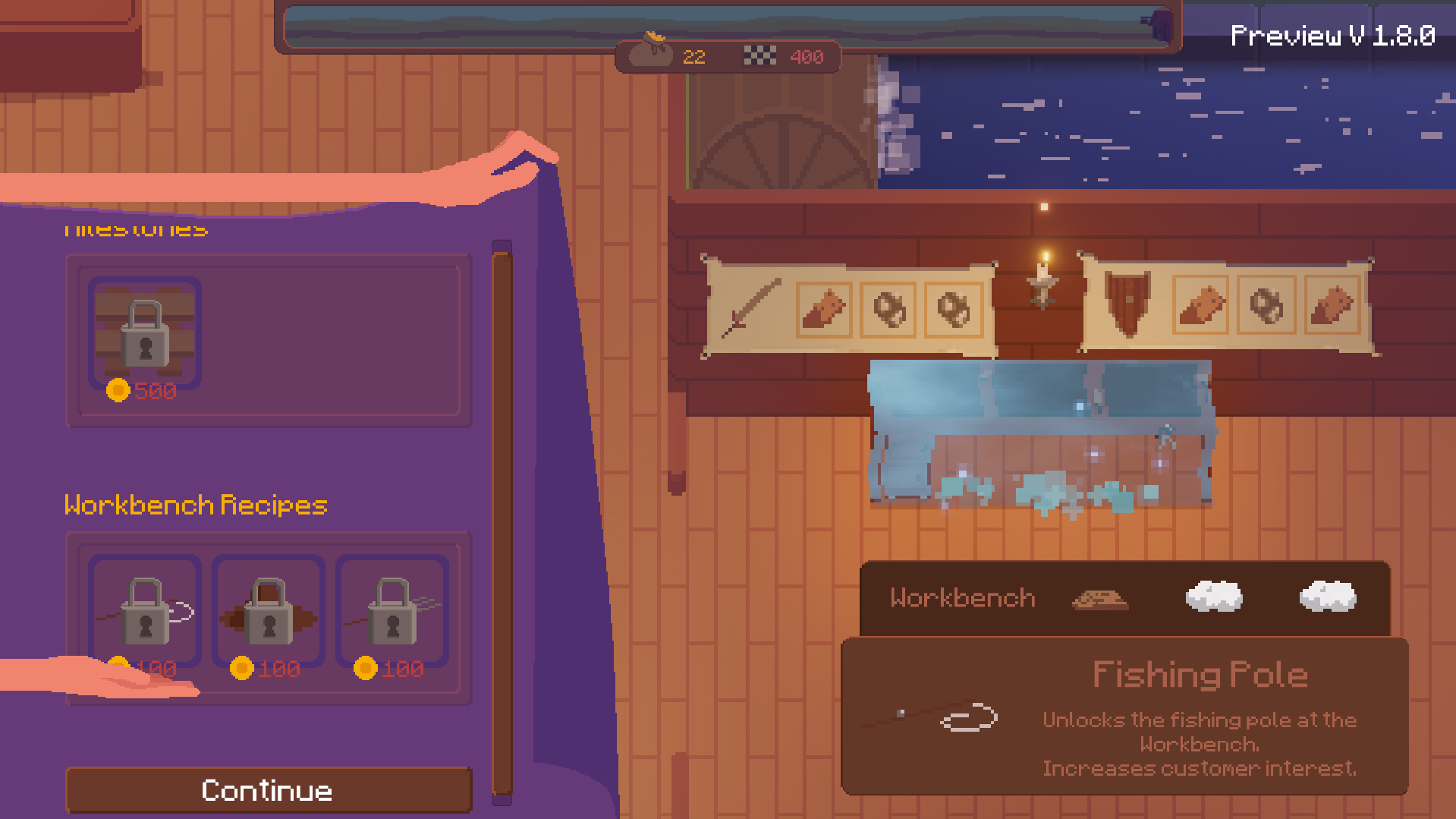 Additionally, the implementation of this system enables changes to the game's gathering mechanics and general feel. Upcoming updates, such as the resource update, will do away with some old mechanics and foreshadows even more uses for the kind Wizard introduced in version 1.8.
Feedback is appreciated
This update marks the 3rd major content update since summer, and there is even more to come (take a look at the roadmap above). We hope you will provide us with your precious feedback - helping us adjust and improve the game for you guys to enjoy.
We are cooking up some amazingly cool stuff in the cauldron, some of which is already receiving finishing touches. You can - and definitely should - follow the daily development, work highlights, and voice your opinion on our social media:
So join us on this Epic(Shop) adventure and stay tuned for the content to come in the near future.
Enjoy the update!
Files
EpicShop Preview V1.8.0
25 MB
Oct 26, 2018