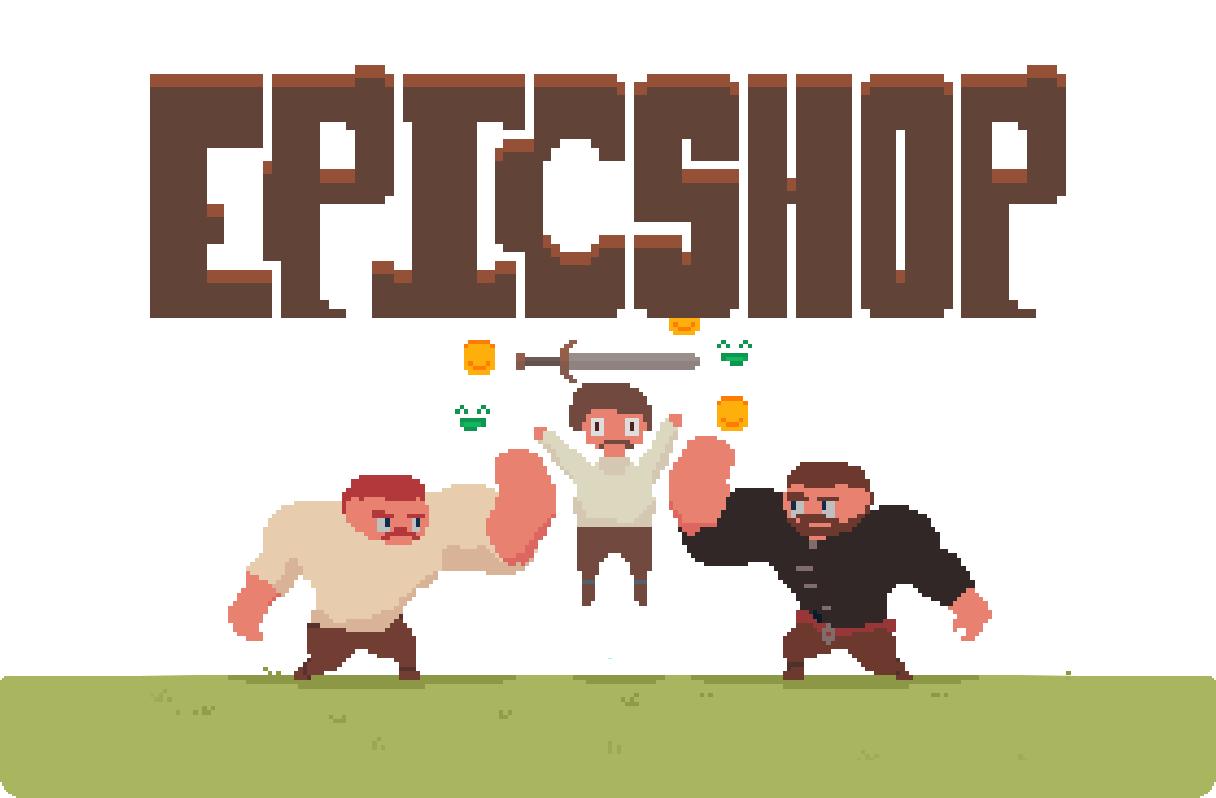 EpicShop
A Whole New World - EpicShop Preview V1.7 Devlog
---
Read the full patch notes here

Greetings shopkeepers!
The wizards have done it again! From dust and dreams A Whole New World has been conjured...
And what a truly magical sight to behold!
This update includes massive changes to the game world, environments, and flow - though the core concept stays the same.
The new layout and environments have been in the works for several months now, and we are happy to finally release it for everyone to see...


Take a look!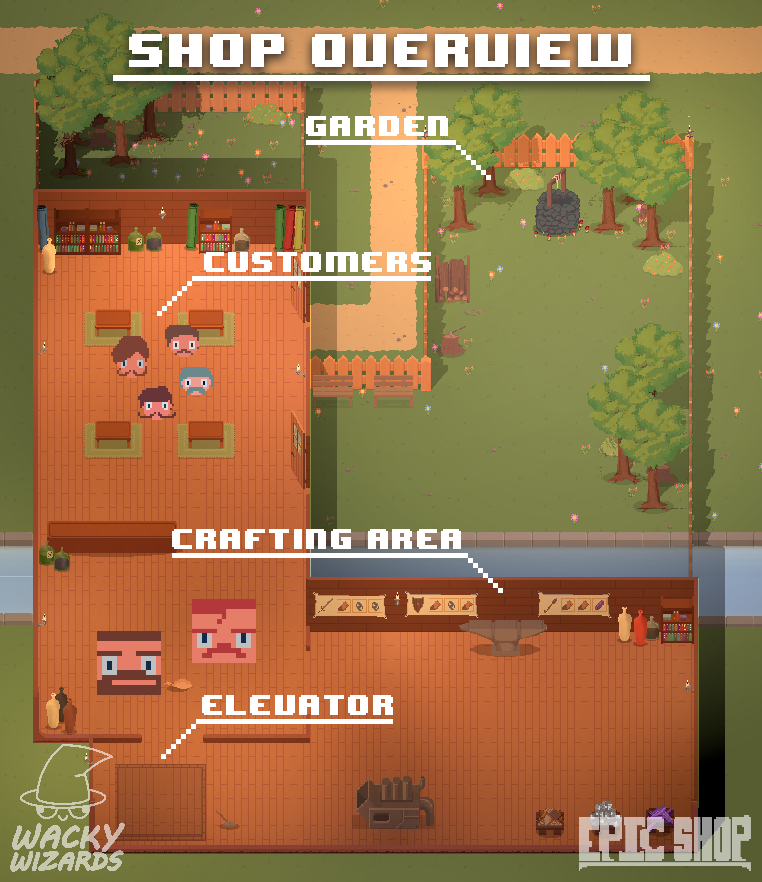 A Dazzling Place You Never Knew
The second major result of our resumed production is here! Besides the brand new environments and layout, this update brings several visual updates, awesome new shadows, and a magical day night cycle. For returning players the new layout should be a welcomed change, as it does away with several annoyances in the game's flow. And for all newcomers: we hope you enjoy!
Enjoy the sunset from the new garden, explore the deep undergrounds and many new features in EpicShop Preview 1.7!

Feedback is appreciated
This update marks the 2nd major content update this month, and there is even more to come (take a look at the roadmap above). We hope you will provide us with your precious feedback - helping us adjust and improve the game for you guys to enjoy.
We are cooking up some amazingly cool stuff in the cauldron, some of which is already receiving finishing touches. Even more major content updates - including a complex progression system teased in previous devlogs - are something to look forward to in the following weeks.
You can - and definitely should - follow the daily development, work highlights, and voice your opinion on our social media:
So join us on this Epic(Shop) adventure and stay tuned for the content to come in the near future.
Enjoy the update!
Files
EpicShop Preview V1.7.0
25 MB
Aug 14, 2018